5 Most Luxurious Hotels to Use Your Hyatt Points
Posted in Hyatt Gold Passport Frequent Guest Program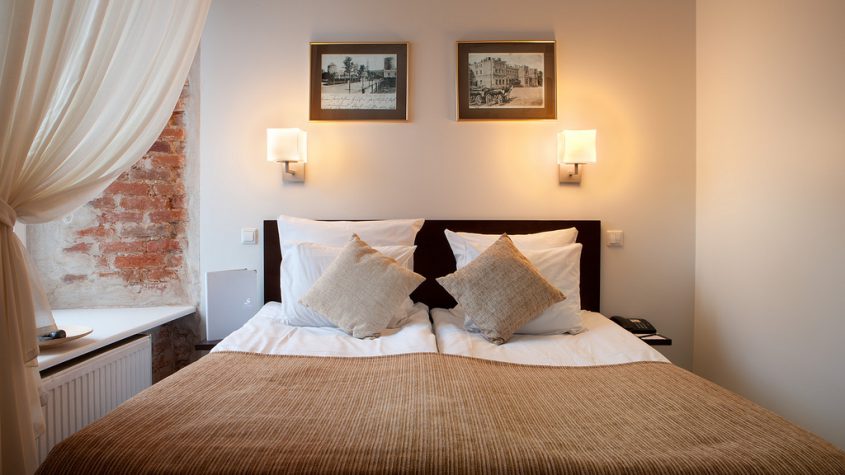 Frequent travelers tend to have a favorite airline to fly, a favorite hotel to stay at or even a favorite restaurant to dine in. These places generally become our favorites because they offer great quality, service and price. Hyatt hotels are a favorite for many travelers for these reasons, among others.
For travel hackers, it doesn't hurt that Hyatt has a pretty sweet credit card that gives you two free nights at any Hyatt property in the world when you sign up and spend $1,000. A majority of the higher end Hyatt hotels go out of their way to make sure you are taken care of during your stay, making this perk even sweeter.
If you're looking to cash in your free Hyatt nights, take a look at five of the best Hyatt hotels around that world that you could stay at.
Related: 6 Reasons Why You Need to Join a Hotel Reward Program
5 Best Hyatt Hotels in the World
Park Hyatt Paris-Vendôme
Paris is one of the world's most luxurious cities, which makes it fitting that it would also boast one of the nicest Hyatt properties. The Park Hyatt Paris-Vendôme overlooks the Rue de la Paix and is within a short stroll of the Place Vendôme and Opéra Garnier. A one-night stay at the Park Hyatt Paris-Vendôme can easily cost you over $1,000 per night — not a bad way to spend a couple of free hotel nights.
Park Hyatt New York
If you have been thinking about making a weekend trip to the Big Apple, then the Park Hyatt New York is the place to stay. Not only is it within blocks of Central Park and across the street from Carnegie Hall, but it's also one of Hyatt's most prestigious properties. Rooms at Park Hyatt New York start at 475 square feet, which is a fairly large size for New York City.
The best part is that the Park Hyatt New York is a brand new hotel; construction was finished last summer and guests started arriving in August 2014, meaning you could still be among the first to stay at this amazing property.
Park Hyatt Milan
Italy boasts many positive attributes, such as the architecture, the people and — let's not forget — the food. A trip to Milan, therefore, deserves a stay at the Park Hyatt Milan. The location couldn't be better, as it's situated right next to some of the city's best attractions, including Galleria Vittorio Emanuele II, Piazza Duomo, Teatro alla Scala and Brera Art Gallery.
In 2012, the Park Hyatt Milan was named the ninth best hotel in the world by Condé Nast Traveler. It was also named the world's best business and service hotel by Travel + Leisure magazine.
Park Hyatt Tokyo
If you are vacationing in Tokyo, a must-stay hotel is the Park Hyatt Tokyo. This hotel is located in the Shinjuku district of the city, which has been referred to frequently as the Times Square of Japan.
The Park Hyatt Tokyo occupies the top 14 floors of the Shinjuku Park Tower, which gives it amazing views of Mt. Fuji in the distance.  Advanced bookings for the Park Hyatt Tokyo will set you back over $500 per night, so this is a great way to get a lot of value from your free nights through the Hyatt Credit Card.
How to Maximize Your Reward Points >>>
Park Hyatt Maldives Hadahaa
Last, but certainly not least, is the Park Hyatt Maldives Hadahaa.  While this hotel is not available for free nights using Hyatt Gold Passport points, you can redeem your free nights from your credit card sign up.
When you stay here, each guest villa has its own personal host, 24-hour in-villa dining, complimentary Wi-Fi access, a boutique, laundry service and a doctor on site, easily making it one of the nicest Hyatt hotels to stay at. Within the Park Hyatt Maldives Hadahaa you will find 50 different villas including 14 park water villas situated above the Indian Ocean, 20 park pool villas that come with a private plunge pool and 16 standard park villas. A stay here will give you the true meaning of luxury.
Hyatt is a top hotel chain because of the luxury it offers its guests throughout the world. With the help of the Hyatt Credit Card or by transferring your Chase Ultimate Rewards points, you can stay at one of these properties without worrying about being broke after you get home.
Photo credit: Unique Hotels