Want to Travel Cheap? Here Are My Favorite Money-Saving Travel Sites
Posted in Hotel Rewards Programs - Reward 101, Hotel Rewards Programs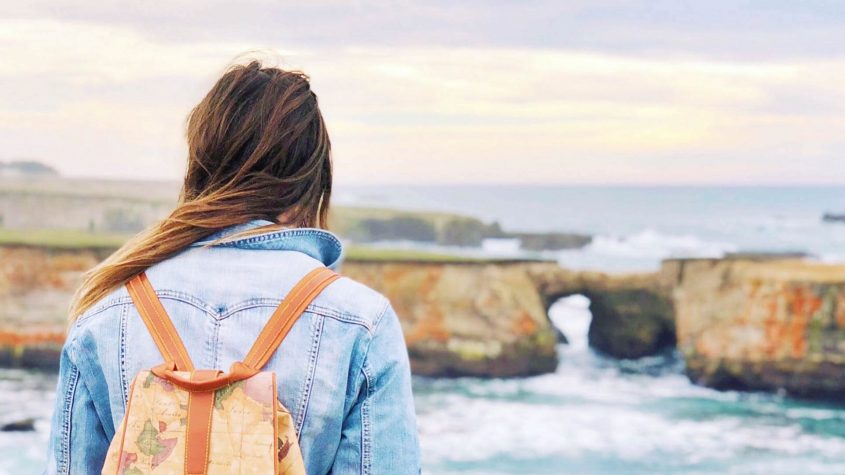 In this day and age, with technology at our fingertips, it would simply be silly to pay too much for travel. It's no longer just travel agencies handling all the details of our trips after all, but hundreds of online resources that are available to give us all the information we need before we even set foot out the door. We just need to do a little research and consider those options before we book.
I've been traveling around the world for the past three years and doing it cheaply, so I wanted to share some of my favorite websites that have helped me along the way. I use these every time I book a flight, adventure, hotel or hostel. They have all either helped me find killer deals, or helped me understand all that is available in my next destination so that I can make the most informed decision, and book in accordance with my budget and needs at the time. I mean, sometimes a cheap hostel will do just fine, and other times it's important to splurge — especially when you find a great deal on a waterfront room.
Click to read more about ways to actually make money while traveling.
So, here are the sites that have helped me afford to travel, and hopefully they will help you too.
Skyscanner
This website searches and compares millions of flight routes and prices from more than 30 websites, and presents them straight to you. You can find the most convenient routes, the cheapest ones or the best fit for your criteria, and it's always a great way to find great value on flights no matter where in the world you want to go. Skyscanner also has a feature where you can look at the entire month of prices (which I always use) for a certain flight or route, so you can plan your trip around the cheapest dates to fly. It compares rates for you and then sends you to the cheapest website to book from. I wouldn't book flights anywhere else.
More on Cheap Travel: 30 Secrets to Save Big on Last-Minute Travel
HotelsCombined
Like Skyscanner, HotelsCombined compares prices of hotels from all the major booking engines to find you the best hotel prices and deals. HotelsCombined compares Booking.com, Agoda, Hotels.com, Getaroom and many more. It saves you the trouble of checking different hotel providers by putting all the information in one place.
Hostelworld
Hostelworld is the world's leading comparison site for hostels, but it also lists apartments, hotels and bed-and-breakfasts. If you truly want to save money on your trip, hostels always offer the best value with dorms in certain countries ranging from $5 to $10 per bed. Hostelworld is a great resource to use to check the cheapest accommodation options wherever you are traveling. It also has a fantastic reviews system, lots of photos, listed facilities, map capabilities and basically all the information you could need to choose the best hostel for you. And, staying in hostels can teach you much more than you would imagine. It's my go-to.
GetYourGuide
This site allows you to book all sorts of different adventure tours in hundreds of cities throughout the world. Rather than stressing about checking tourist agencies in different places, you can check here to sift through different tours you might want to book or for different opportunities available in the area you are visiting. GetYourGuide also has lots of front-of-the-line tickets available for popular tourist attractions and private tours of different cities. It's a great resource to choose which tours are right for you and to see what else might be available for budgeting help.
Momondo
Momondo is another popular flight price comparison site that enables you to find the cheapest flights and compare different rates and routes. Momondo also has a feature that allows you to search for a range of dates that work well with your schedule to find the cheapest flight within them.
Airbnb
Airbnb is an incredible resource for finding and booking all kinds of unique rooms, apartments and houses all over the world. Whether you like shared or private accommodation, Airbnb has tons of options for you to find the best prices on your next trip. I love to use Airbnb to check out what kinds of properties are available in an area and get a feel for what they might cost. Booking early is important to find the best properties and savings.
Click through to read more about the best sites for cheap flights.
More on Travel:
We make money easy. Get weekly email updates, including expert advice to help you Live Richer™.
This article originally appeared on GOBankingRates.com: Want to Travel Cheap? Here Are My Favorite Money-Saving Travel Sites