This Travel Rewards Strategy Is So Sneaky, It's Practically Illegal
Posted in Hotel Rewards Programs - Reward 101, Hotel Rewards Programs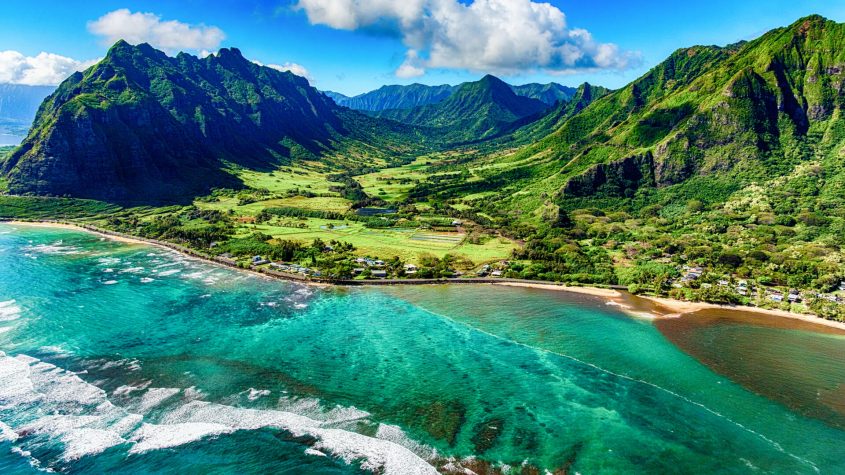 If you've ever read about travel online or have seen some travel news on TV then you've probably heard about the hype over so-called travel hacking. All of a sudden, it seems like everyone is traveling around the world for free, and they want to tell you about it. And you inevitably learn that this travel hacking involves you signing up for one or more travel rewards credit cards.
We all know that you can never get something for nothing, so any responsible person has to ask themselves if travel hacking is illegal. I once considered that it might be a bit fishy, but I tried it and can say it's definitely not a scam.
Try It: How I 'Travel Hacked' My Honeymoon
How Travel Hacking Works
First, let's get one thing straight. I hate the term "travel hacking." The word hacking is often used to describe the perpetration of cybercrimes, but using credit cards to earn points and miles is perfectly legal.
Instead, I prefer to call myself an award travel enthusiast. Soon after I got married, my wife and I spent $2,600 to purchase economy class tickets to visit her family overseas. Of course, the seats were uncomfortable on the 16-hour trip, each way, the service was terrible and we dreaded having to pay a fortune to do it again.
Read: Getting a Travel Rewards Credit Card Is the Best Money Move I Ever Made
We decided to try to earn as many airline miles as we could, so that our next trip would be both free and in business class. We signed up for an airline credit card and researched all of the different promotions that were available that offered us additional miles for both our business and personal travel. This included offers from not just the airlines, but also hotels, rental cars and shopping portals that award bonus miles for purchases that we were already going to make.
It worked, as we were able to have our next trip in business class, and we would never again leave the continent in coach. That was 13 years ago, and we've since taken hundreds of award flights, booked dozens of free hotel stays and never once felt like we had been scammed.
Don't Leave Free Money on the Table
In the U.S., merchants pay a fee of 2 to 4 percent every time they accept a credit card. Card issuers essentially rebate those fees to reward cardholders as valuable points, miles or cash back. If you fail to use a reward card, then you're just leaving that money on the table.
As for the airlines and hotels, their loyalty programs are designed to encourage you to, you know, be loyal to their brand. Furthermore, these programs are actually profitable as most members will redeem their rewards for airline seats or hotel rooms that would have otherwise gone unsold. As award travel enthusiasts, our goal isn't just to earn the most points and miles possible, but also to redeem them for the most valuable rewards we can.
Options: Surprising Uses for Your Credit Card Rewards
What About Your Credit Score?
Our credit scores are excellent, hovering in the high 700s and low 800s. Why do you ask? Probably because you heard that travel hacking involves signing up for a bunch of credit cards, and you think that will ruin your credit score. Credit cards can be a vital part of award travel, but it doesn't mean that you have to constantly sign up for every credit card offer you see. Yes, I'll sign up for one or two new credit cards each year, as will my wife, but I don't believe in signing up for much more than that.
Signing up for a new credit card can include a generous sign-up bonus and give you the opportunity to use the latest and greatest products. And when you open a new account and manage it responsibly, then you will add to your positive credit history and raise your credit score.
But if you open up several new credit cards in a short period of time, then you might see your credit score drop by a small, but significant amount. That effect will be temporary as the credit scoring formulas see opening many new lines of credit at once as a sign of possible financial trouble.
If Your Score Is Hurting: How to Raise Your Credit Score by 100 Points (Almost) Overnight
Where Travel Hacking Can Go Wrong
Everything I've said about travel hacking is true based on over a decade of doing it myself and writing about it for a living. However, it's all predicated on your ability to manage your credit cards responsibly. This means that you should always avoid incurring interest charges by paying your entire statement balance each month. If you need to carry a balance, like about half of all American credit card users, then earning travel rewards this way isn't for you.
You should also be able to manage several credit card accounts without forgetting to make your payments. Everyone makes mistakes occasionally, even me, but I do it rarely enough that the banks will always waive the late fees and interest charges upon request.
Also, you have to think of credit cards strictly as a method of payment and use them as you would use cash. If having several credit cards will cause you to spend more, then that's another sign that you shouldn't use reward cards.
You Can Do It: I Got Over 100 Free Hotel Nights Using My Credit Card
The Bottom Line on Travel Hacking
Discovering award travel has changed my life, as I can now take my family anywhere we want to go, at almost no cost. Nevertheless, I still hear from friends and family members who feel that this is all some big scam that will eventually come crashing down on me someday. But year after year, I'm only too happy to disappoint them.
Click through to read more about the best travel credit cards if you want to travel hack.
More on Travel
This article originally appeared on GOBankingRates.com: This Travel Rewards Strategy Is So Sneaky, It's Practically Illegal