Tips for Avoiding 6 Pricey Hotel Fees
Posted in Hotel Rewards Programs - Reward 101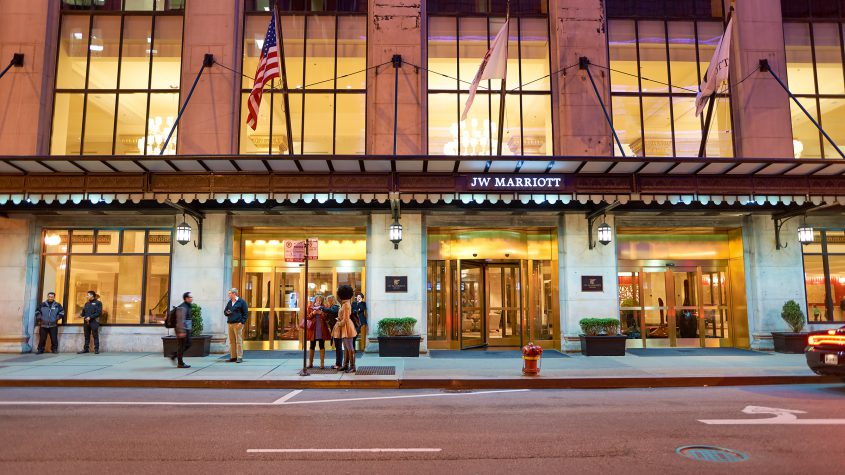 Sometimes it seems like fees are charged for just about everything. Banks charge us a fee just for having an open checking account, credit card companies charge a fee if we wait until the due date to make our payments and hotels charge a fee for almost everything.
If you are anything like me, then you get a thrill out of being able to travel all over the world for as little money as possible. Unfortunately, stingy hotel fees can wreck your travel budget pretty quickly. Here are a few of the most common hotel fees and how you can best avoid them on your next trip.
1. Resort Fees
You might not be directly familiar with resort fees, but I can almost guarantee that you have paid them regardless of how luxurious your hotel stays are. Up until a few years ago, most hotels were pretty successful at masking these fees, but in 2012 the Federal Trade Commission made it clear that hotels needed to be more transparent about the fees charged for various amenities.
Resort fees can be as low as just a few dollars at the Clarion Inn and Suites in Orlando, Fla., and up to $60 per night for a stay at the St. Regis Bahia Beach Resort in Puerto Rico. The resort fee at the St. Regis includes a welcome drink upon arrival, toll-free and local phone calls, high-speed wireless internet access, beach and pool services — including beach umbrellas, lounge chairs, e-books and iPods — ice tea ritual, unlimited use of all non-motorized water and snorkeling sports equipment, bicycles, tennis courts and golf course driving range.
For Many, $60 rivals the regular nightly room rate they pay, so what can be done to avoid paying this additional fee? The honest answer is that it really depends on the hotel. Your best bet is to ask the lobby attendant to waive this fee per your agreement to not use the amenities it covers. If you hold elite status with the hotel chain, you'll have a better chance of having it waived.
Related: Marriott Rewards vs. Hilton HHonors: Which Hotel Rewards Program Is Right for You?
2. Additional Person Fee
Most hotels are based on double occupancy. Keep in mind that many hotels will not charge for up to two kids, but some will charge you as much as $50 for each additional adult staying in the room. In most situations there is no way around this fee so you will just need to keep an eye out for it and book a hotel that doesn't charge for extra occupants.
3. WiFi Fee
Many hotels now offer free WiFi to any guests that are members of their rewards program or have elite status. There are still some chains, including Hyatt, that charge as much as $12.95 per day for an internet connection.
If you want to avoid paying a WiFi fee you have two choices. You can either get hotel status to avoid it or ask the hotel if it can give it to you at no cost. Some hotels offer free WiFi in their lobbies. However far of a stretch it might seem, this fee can be negotiated, so do ask if you lack the needed reward status.
4. Hotel Parking Fees
If you are traveling to a major city then there is a good chance that you will get charged to park your car. Most hotels in cities like Chicago or New York will even require valet parking, which can cost $40 or more per night plus tip. You can either search for hotels in the area that don't charge for hotel parking or look for parking garages that can save you as much as 50 percent compared to the hotel.
5. Telephone Surcharge
Whatever you do never use the telephone in your hotel room. Understandably, it will charge you for any long distance calls made, but most of them will also charge you to make a local call, as well. Whenever possible use your cell phone to make any phone call that is not to the hotel's front desk.
6. Early Check In Fees
Are you aware that you could be charged a fee just to check into your hotel room a little early? It's true, if you arrive at your hotel before the stated check-in time make sure you ask the lobby attendant if the hotel imposes an early check-in fee. If it does, ask to store your bags behind the desk so you can wait somewhere comfortably — if anything, take this opportunity to familiarize yourself with the local area or start sight seeing. You can always check in once you arrive back later in the day.
Most of these fees are for services you should never spend your money on, so on your next trip make sure to check your bill for these charges before swiping your card.
Photo credit: Casa Velas Hotel