Everything You Need to Know About the Hotels.com Reward Program
Posted in Hotel Rewards Programs - Reward 101, Hotel Rewards Programs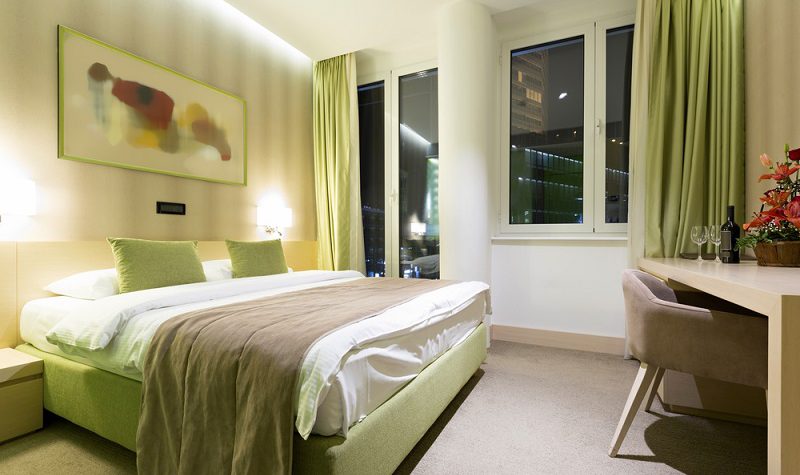 If you find yourself on the road traveling for a large part of the year, you likely have a hotel brand that you prefer — you might even be a member of the hotel's loyalty program. For more infrequent travelers, however, the most important thing is finding the best price possible, no matter which property. Luckily, these types of travelers can still enjoy all the perks of a hotel rewards program.
If you aren't that interested in earning elite status with one particular hotel brand, a great option for you is Hotels.com, whose "Welcome Rewards" program will earn you free nights and perks without tying you down to a specific hotel. Here are just a few of the benefits to using this site's rewards program.
Read: 7 Best Winter 2015 Hotel Reward Promotions
Hotel.com is Simple to Use
One of the best things about Hotels.com's "Welcome Rewards" is that it's extremely simple to use. Every time you stay 10 nights, you'll receive your next night for free; it doesn't matter if you are traveling for work or on a luxury vacation. What's more, Hotels.com has over 100,000 hotels worldwide that you can choose from.
Once you've earned 10 nights, you can either call or visit Hotels.com to redeem your free stay (which will be equal to the average rate from the 10 nights you collected).
Boutique Hotels Count
There are a lot of people who would prefer to stay at a boutique hotel rather than a major chain. Luckily for these travelers, Hotels.com offers the chance to earn loyalty rewards for staying at a wide number of different properties; not all boutique hotels are eligible for "Welcome Rewards," but many are.
Save Even More With Cash Back
Hotels.com offers some of the lowest hotel rates each day, but those rates get even lower when you use a cash-back website like Ebates.com or TopCashBack.com.  Right now, eBates.com is offering 4 percent cash back while TopCashBack offers 7 percent on all completed stays.
Read: Guide to Getting Free Wi-Fi With Your Hotel Status
Earning Elite Status
Hotels.com offers two different tiers of elite status, Silver and Gold.
Silver status is attained when a customer books at least 10 nights within his membership year (membership year starts on the date that you signed up for a "Welcome Rewards" account). With Silver status you will receive priority customer service, which means there will be a dedicated phone line available 24 hours a day to take care of anything that you might need. You will also receive early access to any deals and promotions that might be happening, as well as a hassle-free guarantee, which means if you have something come up and you need to make a change to your reservation, Hotels.com will help you to minimize or eliminate any change fees that you might incur.
Gold status is reached when you have stayed 30 or more nights during a membership year.  Gold status holders will receive all of the benefits that Silver members receive, along with access to exclusive deals and promotions that are not available to anyone else.