Orbucks Review: Fast Facts About the Orbitz.com Reward Program
Posted in Hotel Rewards Programs - Reward 101, Hotel Rewards Programs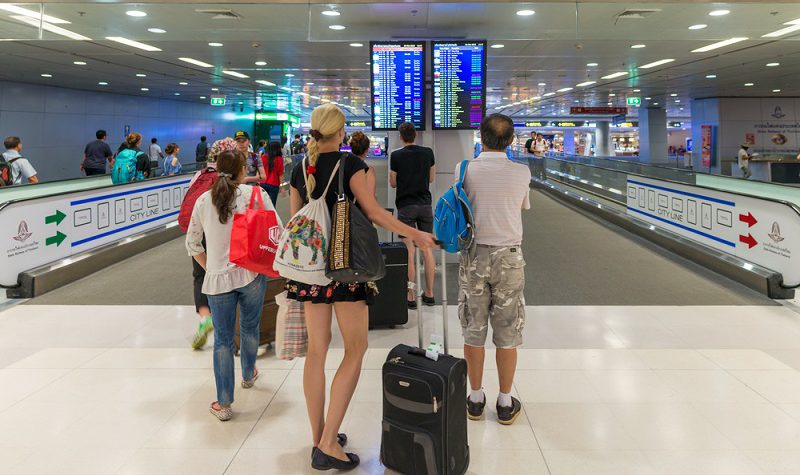 Just like Hotels.com or Expedia, Orbitz has a loyalty program that rewards customers for booking everything from hotels to airfare and vacation packages. Orbitz rewards, called Orbucks, are great for travelers that aren't loyal to just one hotel brand or who want to save money on their next airfare purchase.
Read: How to Choose the Best Hotel Loyalty Program
Orbucks Review: How to Earn and Redeem Orbitz Rewards
Orbucks are rewards that you can earn when you make different travel purchases through Orbitz. Every Orbuck is good for a $1 credit on future hotel bookings.
How Do You Earn Orbucks?
Hotels: Anyone who books a hotel stay using a desktop computer will earn 3 percent back in Orbucks — so a $100 hotel stay (after taxes and fees) will net you $3 in Orbucks. You can also boost your rewards by using the Orbitz app to book your travel plans; you'll get 5 percent back in Orbucks.
Flights or Vacation Packages: When you book a flight or a vacation package through Orbitz.com, you will earn 1 percent back in Orbucks.
Refer a Friend: Orbitz also has a refer-a-friend program. Add your friends after signing up for Orbitz rewards; when they join, they'll receive a $25 credit on their first hotel stay and you'll receive another $25 credit when they complete that hotel stay (valued at $50 or more).
It is important to remember that all Orbucks will automatically expire 12 months after you earn them.
Redeeming your Orbucks
When you decide that you want to redeem your Orbucks, it's extremely easy to do so. Log into your Orbitz account, where you will see your rewards balance on the top menu bar. You can use your Orbucks on any eligible hotel (though you will not be able to redeem them for flights).
Earning Orbitz Elite Status
Like with hotel chains, you will be able to earn elite status with Orbitz.com after you stay a select amount of nights.
Silver Member: Earned at signup
Gold Member: Earned after four nights
Platinum Member: Earned after 12 nights
With gold status, members will receive extra benefits during hotel stays, like free Wi-Fi, breakfast and room upgrades. Platinum members can take advantage of gold benefits, as well as up to $50 in baggage fees refunded in Orbucks when the flight is booked through Orbitz.com.
Read: 6 Reasons Why You Need to Join a Hotel Reward Program 
Best Price Guarantee
Another Orbucks member perk: If you book a hotel with Orbitz and find it priced cheaper somewhere else, the site will pay you the difference up to $200, depending on what level of member you are.
Silver member: Up to $100
Gold member: Up to $150
Platinum member: Up to $200
Earn Extra Orbucks With the Orbitz Rewards Visa Card
Orbitz.com makes it easy to earn even more Orbucks just by using your credit card. When you use a Orbitz Rewards Visa Card, you'll receive 8 percent back in Orbucks when you book on your desktop computer, or 10 percent back through the mobile app. You'll also get an additional 6 percent back on any airfare purchase and 2 percent back on all other purchases.
The best part: There's no annual fee or foreign transaction fees if you use the card outside the United States. You'll also receive a $50 credit after you spend $200 within 90 days of becoming a cardholder.
Cardholders are also automatically enrolled in the Orbitz Rewards Dining program; when you dine at participating restaurants, you'll earn 7 percent back in Orbucks.
Photo credit: Panom / Shutterstock.com