Marriott Rewards vs. Hilton HHonors: Which Hotel Rewards Program Is Right for You?
Posted in Hotel Rewards Programs - Reward 101, Hotel Rewards Programs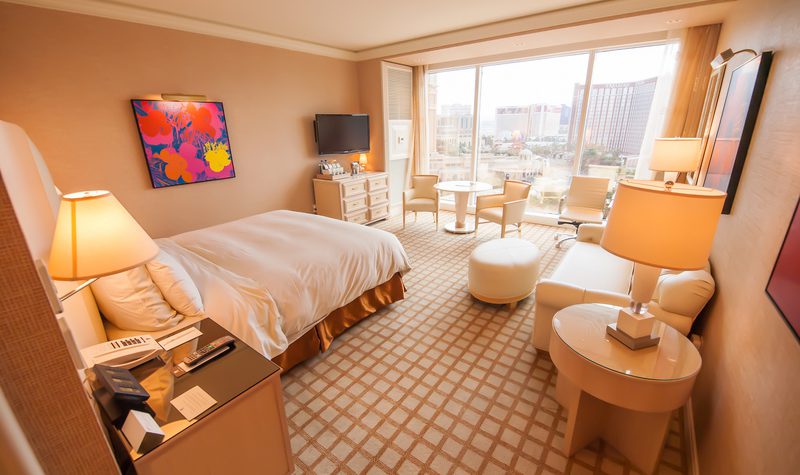 Among the major hotel chains, Marriott and Hilton are two of the largest and most popular. Each offers thousands of properties in dozens of countries across many different brands. In addition, these hotels participate in attractive hotel loyalty programs that reward repeat customers with numerous perks, amenities and even free night stays.
Marriott offers its Marriott Rewards loyalty program, while Hilton's loyalty program is called HHonors. Let's take a look at what each hotel rewards program offers, and how they compare to each other.
Related: How to Choose the Best Hotel Loyalty Program
Marriott Rewards vs. Hilton HHonors Reward Programs
Brands and Properties
Marriott offers 4,000+ properties across 18 different brands in over 70 countries, including Renaissance Hotels, Courtyard by Marriott, Marriott Vacation Club, Springhill Suites and The Ritz-Carlton. This allows Marriott rewards members to earn and redeem points at a wide range of locations, ranging from budget hotels to high-end resorts.
In addition to Hilton branded hotels and resorts, the Hilton HHonors program includes brands such as the Waldorf Astoria, DoubleTree by Hilton, Embassy Suites and the Hampton Inn. In total, this program includes 4,100 properties in 92 countries across multiple price levels.
Earning Hotel Rewards Points
Marriott rewards members earn 10 points per dollar spent at most brands, five points per dollar spent at its Residence inn and TownePlace Suites brands, and 2.5 points per dollar at Marriott Executive Apartments and ExecuStay properties. Points can also be earned through the Marriott Rewards Premier credit card from Chase. With this card, five points is earned from every dollar spent at Marriott properties, two points per dollar from airline, car rental and restaurant purchases, and one point per dollar spent elsewhere.
Hilton's HHonors rewards program offers even more ways to earn points. Guests earn 10 points per dollar spent at most properties within the program and 5 points per dollar at Home2 Suites. Alternatively, guests can earn bonus points or airline miles through participating travel partners.
Hilton HHonors points can also be earned from four different HHonors credit cards, two each from American Express and Citi. For example, the HHonors Surpass Card offers 12 points per dollar on Hilton purchases. Additional HHonors points are also offered by participating rental car agencies, cruises, and through their dining and shopping programs.
So in this case, Hilton makes it somewhat easier to earn more points from room charges, partners and its co-branded credit card.
Redeeming Hotel Rewards Points
With Marriott Rewards, award nights start at 7,500 points for Category 1 properties, and top out at 45,000 points for Category 9 properties; meanwhile, Ritz-Carlton award nights range in cost from 30,000 to 70,000 points. Marriott does not have blackout dates for awards, with the exception of Marriott Vacation Club resorts. Points can also be redeemed for room upgrades, merchandise or other travel rewards.
With Hilton HHonors, points can be redeemed for free nights starting at 5,000 for Category 1 properties, and ranging up to 95,000 points for hotels and resorts in Category 10. In addition, Silver, Gold and Diamond elite members will receive every fifth night free on award stays of five consecutive nights or more.
Hilton also has a policy of no blackout dates, so members should be able to redeem their points for any available standard room. HHonors members can also redeem their points for other awards, such as flights, merchandise and even charitable donations.
While Hilton will require more points for its most luxurious properties, its amenities — like the fifth-night-free policies — can be very valuable.
Elite Status
The Marriott rewards program offers frequent guests three different tiers of elite status. Silver status is given to members who stay 10 qualifying nights and includes a 20 percent points bonus on stays and priority late checkout benefits. Gold status is achieved after 50 nights and includes a 25 percent points bonus, room upgrades, and free breakfast and lounge access. Finally, Platinum status is earned after 75 qualifying nights and includes 48-hour guaranteed availability, a dedicated reservations line and even Premier Silver status with United Airlines.
Hilton HHonors offers four tiers to its elite rewards program. Blue status is given to all members just for signing up, and offers late checkouts, express checkouts and a second guest for free at hotels that charge extra for additional guests.
Silver status is offered to those who complete four stays or a total of 10 nights in a year. Those who reach Silver status receive a 15 percent points bonus, complimentary access to fitness centers and two free bottles of water.
Gold status requires 20 stays, 40 total nights or 75,000 base points. This level offers a 25 percent elite status bonus, complimentary WiFi, and other snack and beverage amenities that vary based on the property's brand.
Finally, Diamond status is earned with 30 stays, a total of 60 nights or 120,000 base points. It offers a 50 percent points bonus, a 48-hour room guarantee and room upgrades at select properties.
Different levels of elite status are also offered though Hilton's co-branded credit cards from Citi and American Express. Finally, Silver, Gold, and Diamond members who redeem four consecutive award nights receive a fifth night free.
Both of these programs offer very valuable amenities, although the thresholds for earning Hilton status are slightly lower than Marriott's.
These two hotel chains compete fiercely to attract frequent guests, but it is up to travelers to choose the one that offers the features that they value most.
Photo credit: William Warby