How to Choose the Best Hotel Loyalty Program
Posted in Hotel Rewards Programs - Reward 101, Hotel Rewards Programs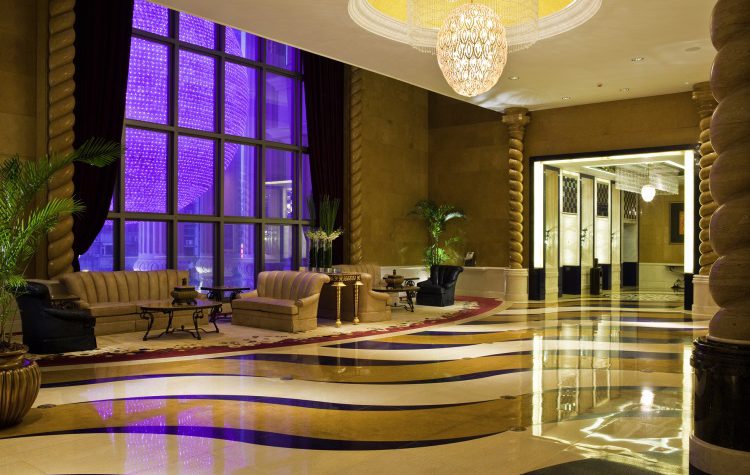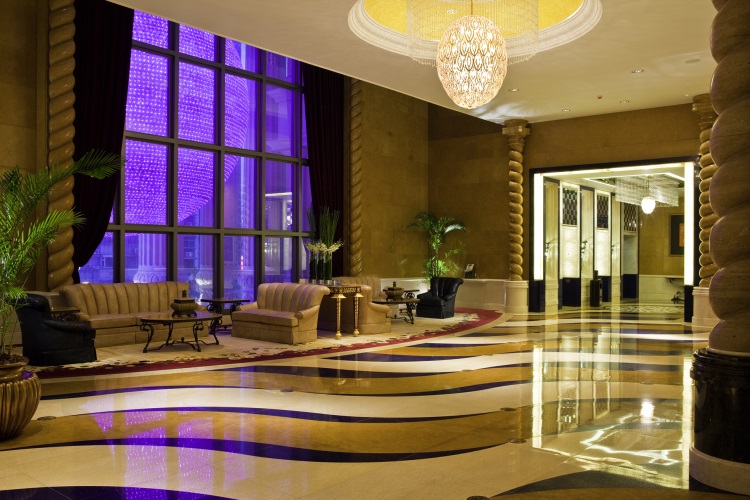 Whether you're a frequent or a sporadic traveler, getting the most from a hotel stay can completely shape your experience. But though some people prefer signing up for hotel credit cards to score free nights, miles and other perks, it might be more cost-effective to skip the rewards card and sign up for a hotel loyalty program, instead.
Unlike rewards credit cards, which typically charge an annual fee and come with sometimes-hefty interest rates, there is usually no cost to enroll in a hotel loyalty program. And with so many participating hotels, there is a program for just about everyone.
There are several ways to earn points through a rewards program, and these are redeemable for a host of perks, from free hotel nights to air travel, Wi-Fi and meals. However, there isn't a one-size-fits-all hotel loyalty program; it's important to compare options and choose one that best fits your travel style.
Here's a look at four simple ways to choose the best hotel loyalty program.
1. Where Do You Travel?
The more nights you stay in a particular hotel, the more points you can earn toward free stays and other amenities. With the large availability of hotel reward programs — including Starwood Preferred Guest, IHG Rewards Club and Hyatt Gold Passport — you need to take into consideration where you travel the most, and then choose a loyalty program based on hotels in the area.
If you frequently travel internationally for business or pleasure, you might select a hotel with a strong global presence and enroll in its loyal program. For example, Hilton HHonors has more than 3,900 participating hotels and resorts worldwide, including in the United States, Europe and Asia, while Marriott Rewards has 3,600 participating hotels in more than 70 countries.
2. What Rewards Matter to You?
Because hotel loyalty programs vary by brand, you'll need to pick a program that offers the amenities you prefer. You'll usually have the opportunity to earn free nights with any program, but some rewards programs offer bonus amenities to qualifying guests.
Take Omni Hotels and Resorts' Select Guest Program, for example. Members with gold status could qualify for complimentary pressings and free in-room Wi-Fi, which is an added perk if you're a business traveler and require fairly uninterrupted internet access.
Then there's the Starwood Preferred Guest program, whose members enjoy no blackout dates for standard rooms, and in addition to free nights, can redeem accumulated points for air travel, merchandise awards and more.
This is just a sampling of what you can do with your points. Depending on the program, there's also the opportunity to receive event tickets, late check-outs, free newspapers, free beverages, free in-room long distance calls and much more. Check out point redemption pages to determine which rewards pique your interest.
3. How Often Do You Travel?
The number of days you travel each year also plays a role in choosing the best hotel loyalty program. To benefit from any reward program, you need to accumulate enough points to earn the best benefits. And because many programs allow you to earn points for every dollar spent at the hotel, it's important to factor payouts into your decision.
Frequent travelers won't have to search for a program that offers big dividends on fewer stays. On the other hand, if you're not a frequent traveler, you'll do better with a hotel loyalty program offering a higher point payout per dollar, such as Club Carlson, which offers 20 points per dollar, plus a 1,000 point online booking bonus through any Carlson Rezidor website.
Given this payout, and the fact that this loyalty program lets members receive a free night's stay after accumulating 9,000 points, you can earn a free night after spending $450 at participating hotels (Radisson, Park Plaza, or Country Inns & Suites by Carlson).
4. Are You a Budget Traveler?
You don't have to spend $200 or more a night to enjoy the benefits of a hotel loyalty program. The truth is, there are plenty of programs designed specifically for budget travelers. For example, Best Western Rewards is geared toward families; not only will points never expire, you can redeem points at 4,000 hotels worldwide.
Or perhaps you prefer Choice Hotels' Comfort Inn and Suites, Sleep Inn, or the Econo Lodge. With more than 6,200 participating locations throughout the United States, you can earn points toward free nights without breaking the bank.
Photo credit: Sofitel Macau At Ponte 16