Here's Where Travel Rewards Insiders Go to Get Their Secret Deals
Posted in Hotel Rewards Programs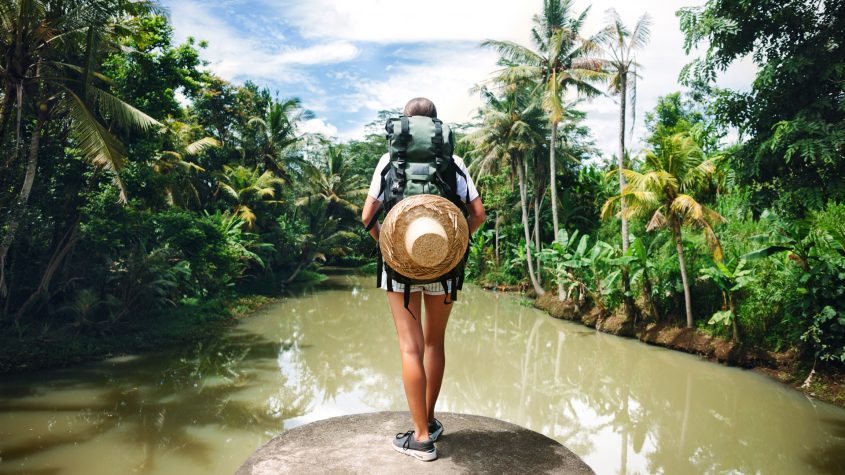 Earning and spending points and miles is my obsession, and writing about it is a big part of my career. But I wasn't born with all this know-how. So where did I pick up all of my tricks?
I dug up some of them from carefully reading the terms and conditions of airline, hotel and credit card programs, as well as from my personal experiences as a frequent traveler. But that's kind of dry stuff and not something many can tolerate for long (including me, occasionally).
A lot of my knowledge also comes from the community of award travel enthusiasts in the U.S. and around the world. The trick is to know where these resources are and how to use them. Thankfully, most of these sources of award travel information are free and open to the public — including the six I lean on the most.
Read: This Travel Rewards Strategy Is So Sneaky, It's Practically Illegal
Best Award Travel Enthusiasts to Learn From
Here are some of my favorites to learn from:
1. The Points Guy (TPG): Founded by Brian Kelly back in 2010, ThePointsGuy is now the largest and most successful website that covers award travel. Full disclosure — I write for this site frequently. And while I've been thrilled to contribute to it since 2012, TPG now has dozens of staff members and freelancers who are dedicated to providing readers with not just the latest information about points, miles, and travel, but crucial advice on how best to maximize every opportunity.
Discover: This Travel Rewards Strategy Is So Sneaky, It's Practically Illegal
2. The Boarding Area: The Boarding Area is a site that includes dozens of individual award travel bloggers. Some are in foreign languages and others might cover subjects that aren't relevant to you, but this site is home to many of the top minds in this field. My favorites include Gary Leff from View From the Wing, Ben Schlappig from One Mile at a Time, Greg Davis-Kean from Frequent Miler and Shawn Coomer from Miles to Memories.
3. Doctor of Credit: This blog is run by two people writing under a pseudonym. And even though I think I have a lot of great connections in this field, I don't even know who they are. Nevertheless, it's clear that they have access to a lot of insider information that's great to know if you are serious about using credit cards to earn points and miles. But if you're just getting into this hobby, you might find this site to be a little too "inside-baseball" for your tastes.
Tips: How I Use Travel Points to Book (Almost) Free Flights
4. Flyertalk: This online forum is over 20 years old and now contains over 30 million posts discussing every imaginable aspect of travel rewards like points and miles. Members interact with each other online and leave a trail of information about their knowledge and experience that can be useful years later. Frequently, travelers post questions on the site to solicit advice from each other. Some members are friendlier than others, but once you get a feel for the culture of this community, it can be an invaluable resource.
5. Frequent Traveler University: When you're learning about award travel, online resources can be incredibly valuable. But there's no substitute for face to face interactions with award travel experts and your fellow enthusiasts. Frequent Traveler University is a series of weekend-long seminars held several times a year that feature discussions of how to earn and spend miles by some of the top people in the field of award travel. These events also offer plenty of opportunities to make new friends while sharing your favorite award travel tips and tricks.
Learn More: Thousands of Obsessed Cruise-Goers Found the 4 Best Cruises for Your Money
6. Award Travel 101: When it comes to using social media to learn about points and miles, this Facebook group is a leader in the field. Founded in 2014 by long-time award travel guru Richard Kerr, Award Travel 101 leverages the power of Facebook to help members interact with Richard, as well with additional award travel experts and each other. Today, the group has over 50,000 members and over 1,000 people are joining each month. Their goal is to create a friendly environment using a closed group where new members are manually screened. Each weekday has a different theme such as "Where to go Wednesday" or and Friday's "Brag of the Week."
Can't get enough of these travel rewards? Find out my trick for families and couples to get half their flights for free.
More on Travel
This article originally appeared on GOBankingRates.com: Here's Where Travel Rewards Insiders Go to Get Their Secret Deals