Here's a Trick for Families and Couples to Get Half Their Flights for Free
Posted in Hotel Rewards Programs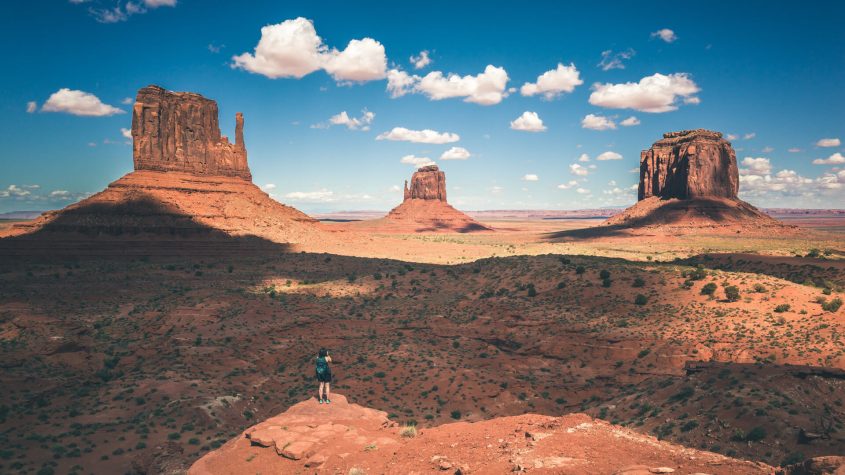 Everyone is familiar with the old saying that if something looks too good to be true, then it probably is. But occasionally, there are offers that might appear to look too good, but years of experience have shown them to be real.
The Southwest Companion Pass is one of those rare offers. When you have the Companion Pass, you can add a designated companion to any of your Southwest flights and only pay a small amount for government taxes.
Learn More: The Best Airline Rewards Programs With Points You Can Actually Use
How the Companion Pass Works
My wife and I have both had the Companion Pass for several years, and we've had no problems adding our children or each other to our tickets. When you earn the Companion Pass, it's valid until the end of the following year. That's why many travelers try to qualify for the pass early in the year, to get as many months as possible out of it because even if you have a valid pass, you can't add a companion to a flight that departs after the pass expires.
Once you've earned your pass, you have to select a designated companion by calling Southwest, but don't worry, you can change your companion up to three times each calendar year. After you have your companion designated, it's very easy to add your companion to any reservation you have. For domestic flights, you'll have to pay the $5.60 TSA fee, each way. For international flights, there can be other government-imposed taxes and fees.
The companion can only be added to flights that you are on, and you don't want to skip a flight that your companion is on. That's considered to be an abuse of your pass and can result in it being taken away.
Insider Tips: Flight Attendants Dish Their Best Money-Saving Travel Tips
How to Earn a Companion Pass
To get Southwest's Companion Pass, you have to earn 110,000 points in their Rapid Rewards frequent flyer program or take 100 qualifying one-way flights within a single calendar year. You can earn those Rapid Rewards points by traveling on Southwest, using a Southwest Airlines credit card or earning bonus points from Southwest's numerous travel and shopping partners.
The only major exception is that points transferred to Southwest from hotel programs don't count toward the Companion Pass.
See: How I Use Travel Points to Book (Almost) Free Flights
Since you only earn six points per dollar spent on flights in Southwest's least expensive fare group, you'd have to spend $18,333 dollars on flights to earn your pass that way. And flying 100 one-way flights is the equivalent of traveling every week. Either way, that's a lot of flying. However, many people, including my wife and I, are able to earn the Companion Pass almost solely through credit card sign-up bonuses.
For example, it's not uncommon for Southwest to offer 50,000 bonus points or more for its Rapid Rewards personal and small-business cards from Chase. By signing up for two of these cards, and adding a few thousand dollars of additional spending to them, you can earn your Companion Pass quite quickly and easily. Others do it through a combination of flying, credit card sign-up bonuses and regular credit card spending.
Know: 30 Secrets to Save Big on Last-Minute Travel
Do Some Credit Cards Have Their Own Companion Offers?
Yes, there are a few credit cards that offer some sort of companion airfare, but they are nothing like the Southwest Companion Pass. For example, the Delta SkyMiles Platinum card from American Express offers a companion certificate each year upon renewal. This is good for a single, round-trip flight for just the taxes and fees. In contrast, the Southwest Airlines Companion Pass is good for an unlimited number of uses. Similarly, the Alaska Airlines Visa credit cards from Bank of America offer a single-use companion fare, and you have to spend $99 plus taxes and fees to use it. Neither of these one-time passes is comparable to the unlimited Southwest Companion Pass.
Southwest has built its reputation around deals like the Companion Pass, and it's a legit offer that's been around for many years. By understanding how it works and how you can get one, you and your family can enjoy unlimited two-for-one airfare every time you fly Southwest.
Click through to read more about how Google Flights can help you score affordable travel.
More on Money
We make money easy. Get weekly email updates, including expert advice to help you Live Richer™.
This article originally appeared on GOBankingRates.com: Here's a Trick for Families and Couples to Get Half Their Flights for Free