Demystifying Hotel Rewards: How to Maximize Your Points
Posted in Hotel Rewards Programs - Reward 101, Hotel Rewards Programs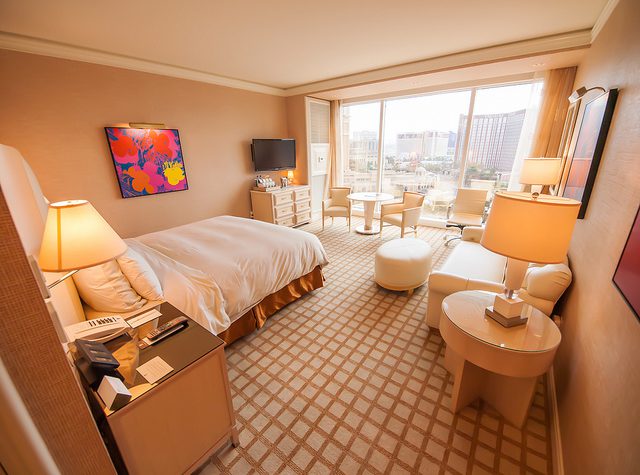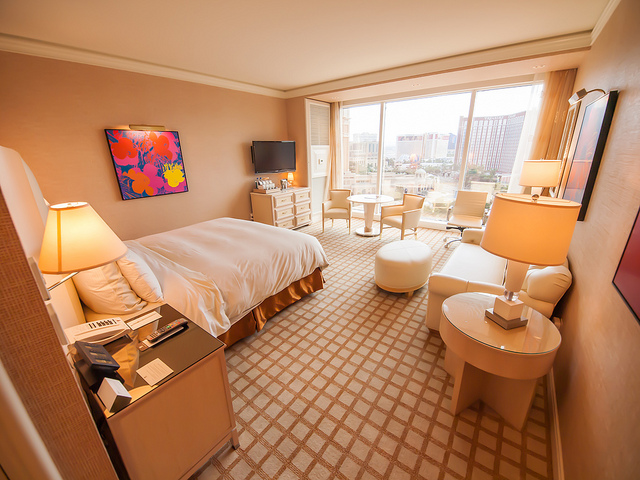 Chances are, if you travel frequently, you've signed up for a customer loyalty program with your airline or credit card provider of choice. Those redeemable points, frequent flier miles and other perks can come in handy if you travel often, amounting to free flights and hotel stays depending on how quickly you accrue them.
A lot of travelers find that staying loyal to a particular hotel provider can also help immensely, for many reasons. "Using hotel points during … a busy travel period is often easier than trying to book a flight with miles during that time — most hotels will make any open room available with points, so your odds of finding a great place to stay are high" said Gary Leff of Condé Nast Traveler magazine.
Choosing the right hotel loyalty program is where the challenge comes in, since each one comes with different terms. But the concept is simple: stay loyal to a certain hospitality brand, earn points, and use them for room discounts, upgrades and other amenities on your next stay.
How Do Hotel Loyalty Programs Work?
According to Jennifer Nagy, president at jlnpr, a recent marketing study revealed that hotel loyalty programs rank fourth in the top deciding factors when booking a hotel. And in another study, "in addition to price, location, good reviews and recommendations from others, loyalty programs were absolutely a motivating factor in booking," Nagy noted in her article for HotelExecutive.com.
However, each major hotel chain that offers a point-based loyalty program differs in how it rewards patrons. And with another hotel just down the street, each one needs to stay competitive with its offers, which can make it difficult to select the right one for your needs.
"Deciding which one is right for you starts out with understanding where you travel and the types of hotels you stay at – then choosing the benefits that are most important to you," Leff said.
The Details:
Free stays and rooms on points.

Perhaps the No. 1 benefit everyone is looking for, earning enough points can lead to free nights when staying with the same chain.

Upgrades and free services. Most loyalty programs offer extra services or amenities to new members, and if you stay for the required number of qualifying nights each year, you can move up to a more elite membership level, which comes with more privileges," said senior travel blogger Nancy Parode.

Points redemption. In many cases, earned points can be used outside the hotel to cover travel expenses, merchandise or prepaid gift credit cards, according to Parode.
No cost to join. Signing up for a hotel loyalty program is free. Initially, your room fees will be standard, but as the points add up, you'll start to see the financial benefits.
Some of the Major Players:
Hyatt Gold Passport. According to John Ollila of LoyaltyLobby.com, members of Hyatt's Prestige program can enjoy things like suite upgrades, no blackout dates and free breakfast for elite, Diamond-status members.
Hilton HHonors. Free internet and breakfast are standard when you work your way up to an elite upgrade through Hilton Hotels. According to Leff, opening Citi's Hilton Reserve rewards credit card gives guests immediate Gold status.
Marriott Rewards. One benefit of this loyalty program is the ubiquity of Marriott hotels, so you can easily take advantage of your rewards in nearly every major city and destination. This program also has an extensive number of airline partners and ongoing promotions for guests, according to Ollila.
Starwood Preferred Guest. Starwood is ahead of the curve when it comes to letting its members keep track of points via online and mobile app access. It's the most dynamic hotel loyalty program, according to Ollila, with the best customer service and widespread coverage internationally.
Getting the Most for Your Loyalty
Those rewards points mean nothing if you can't make good use out of them when you travel. Four tips to maximize your points, according to Amy Farley of Travel+Leisure, include:
1. Aim for the gold. "Look for programs that have a relatively low threshold for elite levels and a wide variety of hotels to choose from — making it easy to rack up qualifying nights," Farley said.
2. Be a card-carrying member. Don't forget that if you don't have enough points to book the room you want, your rewards program credit card might be all the authority you need. (Like the Hilton Reserve Card, there's also the Hyatt, Starwood Preferred Guest and Marriott Rewards cards, among others.)
3. Sometimes, big things come in small packages. Seeking out smaller hotel alternatives can lead to comparable rewards, if not better ones, than the bigger names offer. "To compete with the big hotel groups, they're often more generous," Farley said, who recommended checking out loyalty programs like the Fairmont President's Club, Kimpton's InTouch, Preferred Hotel Group's iPrefer and Omni Select Guest.
4. Don't be loyal to just one brand. You can build points with a number of providers, like third-party travel sites. "Orbitz, Expedia, and Hotels.com all have programs that offer users some variation of free nights, coupons, or vouchers the more you book," Farley said. Build points with them, and use them for amenities at their partnered hotels.
With hotel loyalty programs, frequent traveling yields the highest benefits. "At Starwood hotels, people who spend at least 100 nights a year at the company's properties are almost always upgraded to suites, can check in and out anytime that suits them, get personal concierge service, and receive twice as many points for every dollar they spend," according to Farley.
But even if you travel just once or twice a year, there's no reason not to sign up for a loyalty program at the hotel of your choice, since your points will always accrue, and accrued points always turn into rewards.
Photo credit: William Warby