5 Most Luxurious Hotels to Use Your Hilton Points
Posted in Hilton HHonors Guest Loyalty Program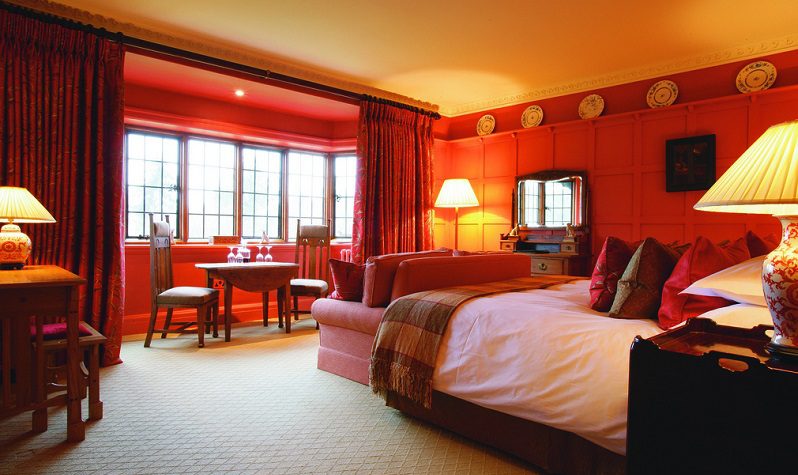 It now costs between 70,000 and 95,000 hotel points to earn a free, one-night stay at a top-level, category 10 Hilton property. Hilton has a few of the nicest hotels in the world, but some loyalty program members might be intimidated by the number of points you have to rack up to cash on a free stay at a luxury hotel.
There are a number of ways to reach that goal. For one, you can pick up the Citi Hilton HHonors Reserve credit card, which offers two free weekend nights at select Hilton hotels after you spend $2,500 within the first four months of opening. There are a few restrictions for your free nights, but you can choose from a number of all-inclusive and distinctive properties.
Now that you know how to pick up free weekend nights, let's look at five of the most luxurious Hilton properties around the world you should be racking up points to stay at.
Related: Cash in Your Points for These New Hotels in 2015
5 Fanciest Hilton Hotels
1. Conrad Maldives Rangali Island
The Conrad Maldives is easily one of the most luxurious hotels in the Hilton portfolio. It's a category 10 property, meaning it costs between 70,000 and 95,000 points for a night's stay. This hotel is situated on two different islands in the South Pacific and would make for an unforgettable experience.
If you were to book a weekend at the Conrad Maldives using cash, it would cost you over $1,000 per night — and that would be for a lower-tiered room. Night stays at some of the more exclusive villas could run you upwards of $6,000.
The Conrad Maldives is a little secluded from the outside world, so it's a good thing there are 12 different restaurants and bars, including an underwater restaurant and a cheese bar that features 101 of the world's best cheeses. If you are a wine lover, you'll enjoy the underground wine cellar that boasts 20,000 bottles of wine.
The Conrad Maldives was featured on the 2013 Conde Nast Gold List as one of the best 100 hotels in the world. It was also rated as one of the top 10 best beach hotels.
Read: 5 Gotchas of Hotel Rewards Program Fine Print
2. Conrad Tokyo
A couple of months ago I was in Tokyo, and before I decided to rent an apartment through Airbnb, I was planning to stay at the Conrad Tokyo.
The Conrad Toyko is located on the Tokoyo Shiodome, a business district of Tokyo, and offers views of both the city skyline and the bay. Travelers will be close to the Tsukiji Fish Market as well as the subway, which will easily take you to all the major parts of this bustling city.
The Conrad Tokyo night stays start at around $400 or 95,000 HHonor points per night. It includes four restaurants and one of the city's largest spa and fitness centers.
Read: Marriott Rewards vs. Hilton HHonors: Which Hotel Rewards Program is Right for You?
3. Grand Wailea
If you are going to be visiting the Hawaiian Islands then you might want to check out the Grand Wailea, which is a Waldorf Astoria property located on Maui. Several years ago, the Grand Wailea underwent a $50 million renovation, which makes this one of my favorite Hilton properties.
If you are a golfer, you'll have access to the Wailea Gold, Wailea Emerald and Wailea Blue golf courses. The hotel has numerous pools, waterfalls, rapids and a swim-up bar. The 50,000 square foot Spa Grand is the largest on all the Hawaiian Islands.
The Grand Wailea starts at just over $350 or 80,000 HHonors points per night. Fodor's Travel recently ranked this hotel as being one of the top 10 kid-friendliest resorts in the world. Travel + Leisure rated Wailea Beach as one of the best beaches on Earth.
4. Waldorf Astoria Rome Cavalieri
Rome is one of my favorite cities in the world. It's one of the few cities that I can actually see myself visiting multiple times, and boasts numerous hotels to choose from. One of the best is the Waldorf Astoria Rome Cavalieri.
This hotel was the first in Europe to be added to the Waldorf Astoria portfolio and includes its own art gallery. Those that have access to the Imperial Club can enjoy views of St Peter's Basilica.
The Waldorf Astoria Rome Cavalieri has five different restaurants, including La Pergola, which is the only three-Michelin-star restaurant in Rome. I found room rates for as low as $380 or 80,000 HHonors points per night.
Read: Demystifying Hotel Rewards: How to Maximize Your Points
5. Conrad New York City
If you are looking to get out of town for a weekend, New York City is always a popular choice. Manhattan has amazing restaurants, Broadway shows and so much more — including an endless supply of five-star hotels to choose from.
The Conrad New York City is located in Lower Manhattan's Battery Park, overlooking the Hudson River. The hotel includes hundreds of suites and is just steps from Wall Street and the National September 11 Memorial.
I found prices as low as $329 or 70,000 HHonors points. U.S. News & World Report rated the Conrad New York City as one of the best hotels in the United States.
Hilton has a lot of great hotels in its portfolio. No matter if you are looking for a weekend retreat here in the U.S. or a weeklong getaway in the South Pacific, there is a hotel for everyone.
Photo credit: Victoria Winters